ALHEDEN



The ancestors of the Olesen family are at that time from Germany, but from 1758 there are families who emigrate to Denmark; they thought the will find a good place here, but the arrived in "Alheden" a moorland part situated SSW of Viborg in Jutland, Denmark. Here is also a memorial park "Kongenshus Mindepark" with a lot of memorial tables with names related to the family. At Frederiks churchyard is a stone remembering the immigrate colonists who came to Alhede in 1759 - 1762.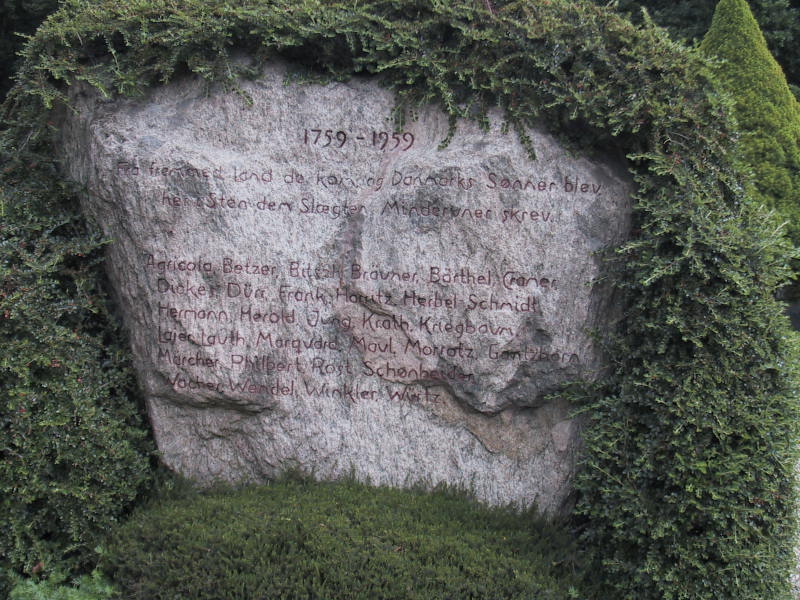 In 1758 there was an emigration from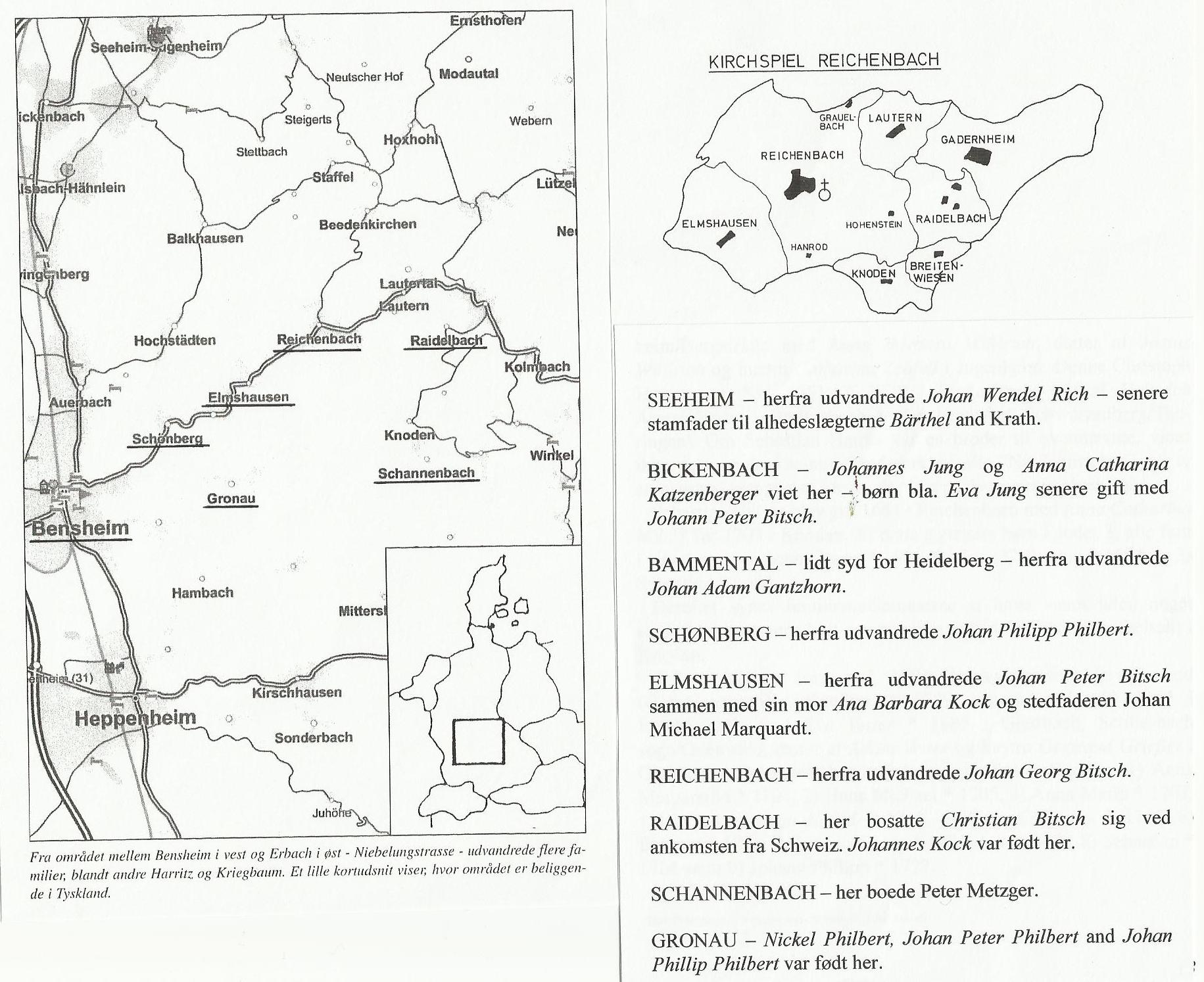 Odenwald in southern Hessen, Germany, to "Alheden" in Denmark. About 1000 expectant people from the Rhine area, carrying along wife, children, animals and tools arrived on Alheden, to cultivate the area.

The colonists becaume copyholders on the farms on Alheden. Bad planning etc. was the reason that this failed. It was a very hard time for the colinists, hwo hold on. Many colonists return home, some too Rusia. Volga-germans. It were these "potatogermans", as they carried along potatoes, and made Denmark acquainted with potatoes. In 1852 the Alhede copyfarms becaume independent.

Now there is a memorialpark "Kongenshus Mindepark" with a lot of memorial tables with names as named before. As showed below.
In the town Grønhøj besides the restaurant there is a museum, were there is a lot of information.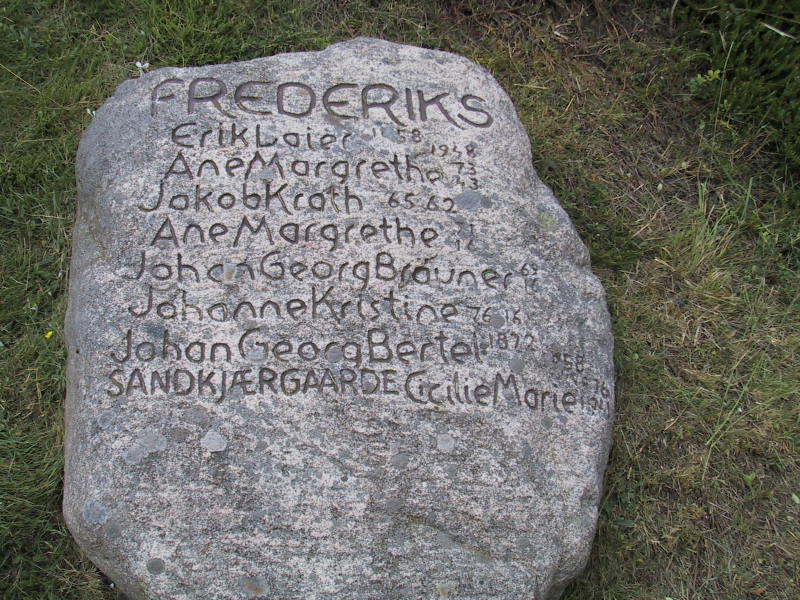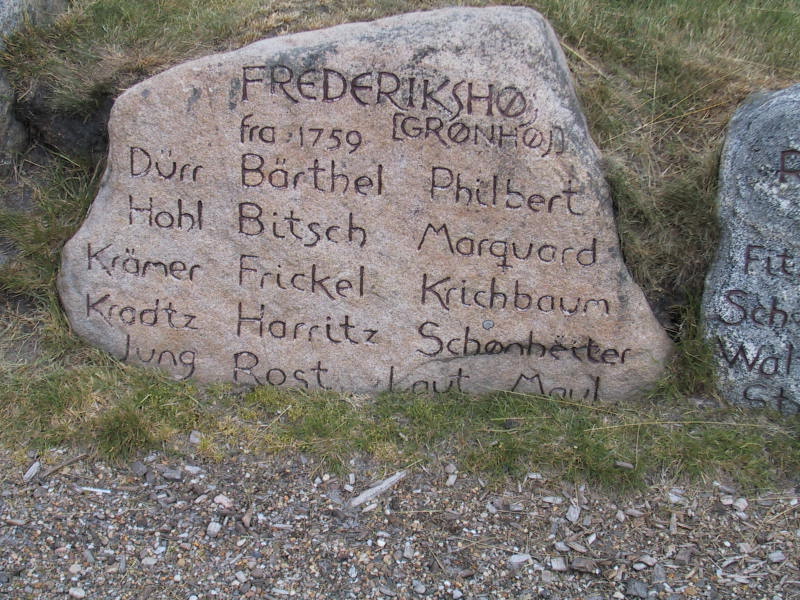 New memorial stones by Grønhøj restaurant mentionet all nown "kartoffeltysker", as they arrived
to "Alhesen" 1759-1763, On the left side the husband on the right side the women.