Willem Besemer



XIG. Willem Besemer, born in Schiedam 19.05.1809, he was a clergyman, an he died in Ginneken
21.03.1879.
He was married 1e in Leiden 13.02.1834 with Antonia Johanna van Campen, born
Muiderberg 31.05.1805 and died in Leiden 7.08.1834. She was a daughter of Johannes Eusebius
Voet van Camoen and Cornelia Maria Perezonius.
He was married 2e in Schiedam 18.06.1836 with Dina Johanna de Ruijter, born in Schiedam
18.06.1811, she died in Ginneken 19.07.1876. She was a daugther of Marius de Ruijter and
Cornelia Johanna Kooij.

The family got 8 children born in Berlicum:

1. Beletje, born 13.07.1837, died in Apeldoorn 23.03.1892.

2. Martinus Hubertus, born 11.07.1838, book selling, and died in 's-Hertogenbosch 27.12.1897.
He was married in Oss 10.06.1863 with Petronella Maria Johanna Timmerman, born in
Veldhoven 3.10.1836 and died in 's-Hertogenbosch 2.07.1902, she was a daugther of Johannis
Aegidius Timmerman and Petronella de Kat.
The famuly got 2 children:
1. Willem, born in 's-Hertogenbosch 19.02.1867, secondary archivist municipality Rotterdam
and died in Rotterdam 5.03.1898.
He was working on the second and thirt part of "source of manicipality Rotterdam".
2. Petronella, born in 's-Hertogenbosch 8.06.1873.

3. Adriana Hendrica, born 9.12.1839 ans died in Amerdfoort 3.05.1924, was married in Berlicum
13.01.1871 with Izaäk ter Schuur, born in Amersfoort 8.08.1842, printer and later wine merchant,
died in Amersfoort 16.05.1915. He was a son of Pieter ter Schuur and Anna Wilhelmina
Blankenberg.

4. Cornelis Johannes, born 21.04.1841 and died 10.10.1841.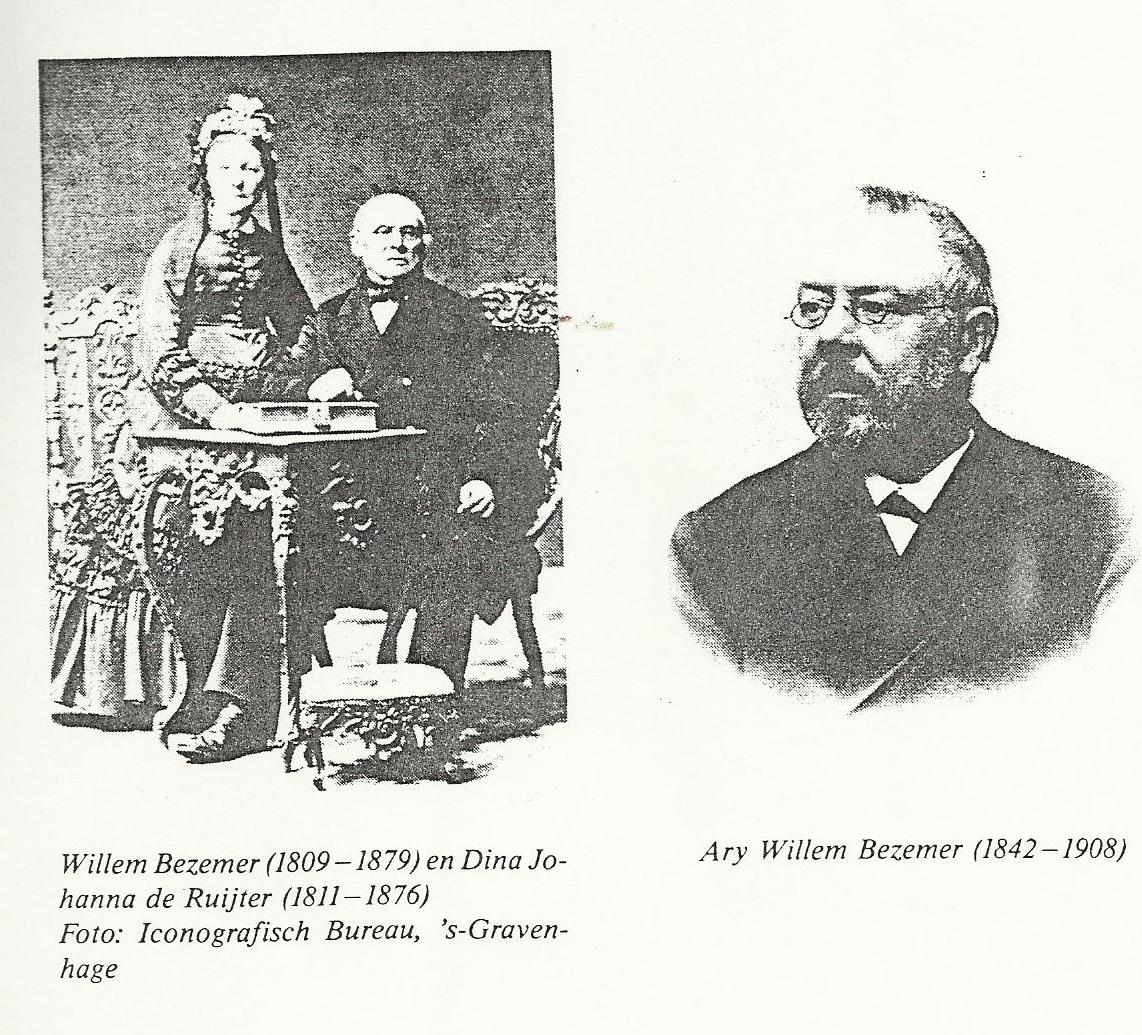 5. Ary Willem, born 4.04.1842, commercial traveller, died in Almelo 20.02.1908.
He was married in Leidschendam 24.06.1871 with Clara Roering, born Stompwijk 21.06.1841
and died in Almelo 25.02.1922. She was daughter of Thomas Christiaan Roering and Maria Jacoba
Carolina Perinneau van Leijden.
The family got 3 children born in Almelo:
1. Willem, born 13.04.1872, planter and postalclerck, died in Semarang 7.02.1927 (Indonesia).
Was 1e married in Soekaboemi 1.07.1899 with Caroline Reinira Ouwens, (dev. ab. 1908) born
in Amersfoort 18.06.1879, died in Bandoeng ab.1940, she was a daugther of Adrianus Hermanus
Ouwens and Maria Sophia Mathilda Israel.
Married 2e In Batavia 11.07.1909 with Maria van der Pol, born in Makassar 3.03.1891 and died
ca. 1910. Married 3e in Batavia 10.04.1913 with Joh van der veen, born 9.07.1884 and died in
Haag 25.12.1969, she was daugther of Johan van der Veen and Clara Hissink.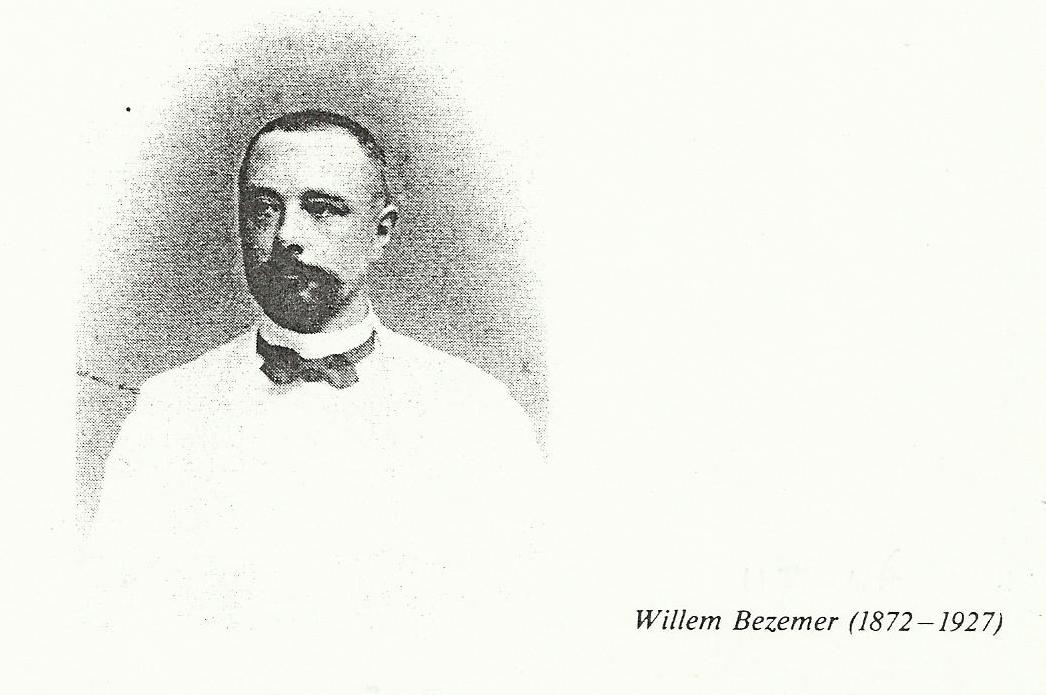 From the 1e marriage:

1. Maria Sophia Mathilda Clara, born in Soekaboemi 13.04.1900, teacher, died in Haarlem
11.02.1970, married in Bandoeng 7.01.1924 withGustav Adolf Ruiter, born in Batavia
31.07.1896,died in Amsterdam 27.09.1949, he was a son of Hillebrand Arnoldus Tuiter and
Marie Amelie Meijer.

2. Ary Willem, born in Soekaboemi 6.12.1901, inspector 1 clas Dutch credit rating agency in
Indonesia, died in Arnhem 23.12.1979, was married in Fort de Kock 12.10.1931 with Martine
Beek, born in Poerworedjo 21.12.1905, daughter of MArtin Joseph Hubert Beek and Leorie
van Laar.

Form the 3 marriage:

3. Diederik Johan Charles, born Batavia 23.05.1914, teacher, was married in Bandoeng
30.12.1941 with Evelie Euginie Doeve, born in Batavia 30.12.1918, teacher, daughter of Hendrik
Rudolf Doeve and Pauline Eugenie Boyer. They got 3 daugthers.

2. Maria Jacoba Cornelia, born 29.03.1874, died Almelo 26.01.1876.

3. Dina Johanna, born 29.05.1877, died Soest 9.01.1964

6. Cornelis Johannes, birn 12.09.1843, died Berlicum 19.10.1848.

7. Cornelia Johanna. born 23.03.1846. died in Berlicum 26.08.1848.

8. Willem Diederik Johan, born 15.10.1850, quartermaster officer East Indich Army, died Utrecht
17.10.1938, was married in Soest 15.06.1877 with Petronella Bredée, born in Soest 16.07.1857,
died Utrecht 31.08.1945, daughter of Jaan Bredée and Cornelia van Eeden.
The family got 2 children:
1. Wilhelmina Dina Johanna, born Fort de Kock 11.10.1879, died in Zeist 25.07.1972, she
was married in Utrecht 15.05.1903 with Jan Dirk Blankenberg, born in Leiden 13.06.1875, died
in Batavia 8.02.1918, son of Bartelt Blankenberg and Johanna Geertruida Coevée.
2. Johanna Cornelia, born in Soest 28.01.1885, died in Zeist 31.03.1942, married in Utrecht
21.07.1910 with Nanke Bakker, born in IJlst 2.03.1880, principal of grammar school in
Wageningen, died in Wageningen 7.04.1853, he was son af Ippe Bakker and Arnolda Gerhardina
van Gelder.


Source:
Among other things by reading:
"This whole brave family... A Schiedams genus Bes(z)emer between 1600 and present",
from Th. Bezemer july 1988.